Top 5 Things We Need To Carry While Travelling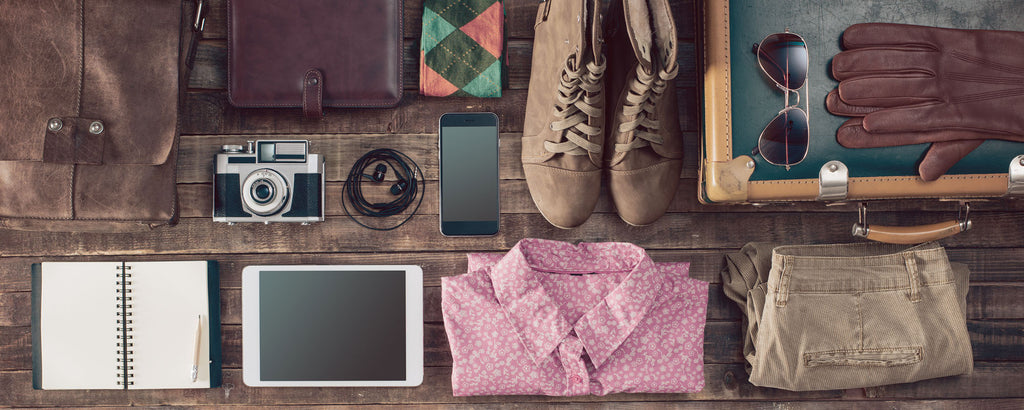 Some of us like to travel light and some like to carry their entire home with them. It is always a great idea to travel light so that you can be comfortable and any ease. What to carry and what not to carry really depends on the type of holiday you are planning and also the destination, weather and number of people traveling. No matter what your traveling instincts are (adventure or some relaxing family time), here is a list of "Must-takes" to help you when you are 'on the go'.
 1.) Sunny or Rainy – Be Prepared
It is also necessary to carry stuff that can protect you against the rain and the sun. If you go to a beach, you must have a bottle of sunscreen lotion to avoid getting tanned. Umbrella, sunglasses, and raincoat are must-take essentials.
 2.) Playing it Away
While traveling with friends or with family games can be good fun. You can take board games, cards, etc. whatever you like. Selecting games depends upon the number of people traveling and unwind!
 3.) First Aid Needs
There is no harm in carrying a first aid kit just in case, especially if you're traveling with kids. You can now climb the mountain and go for a bike race without worrying.
 4.) Knicks & Knacks
Knicks and Knacks like a travel pack of anti-bacterial wipes, some zip-lock bags, a notebook with important phone numbers are always welcome!
 5.) Earphones
Everyone needs earphones- maybe it's just for the commute, or perhaps to survive in a noisy office. Some of us want earphones to enjoy gaming and movies without disturbing others, while others prefer the way their music sounds with the right pair of earphones. Whatever the case, it's important that you pack and store them properly, both for when they're not in use at home, and for when you're traveling.
Check our amazing collection designer & daily series of earphones in various colour options, which you can take while travelling and match up with your travelling look.
Link - https://crossloop.co.in/collections/designer-earphones