Best Raksha Bandhan gifts for your sister – Powered by Crossloop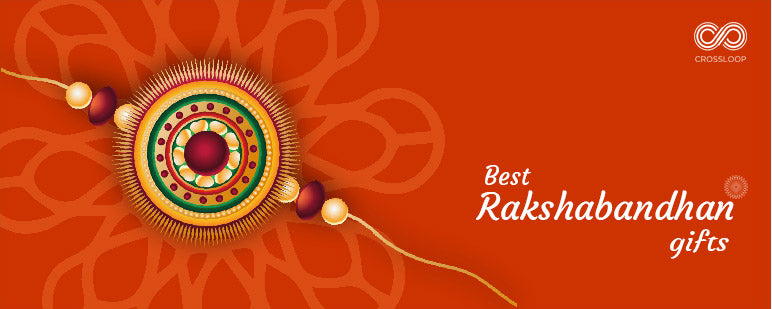 Raksha Bandhan is around the clock and every brother is going through the dilemma of what gift should they get for their loving sisters. A gift that represents love, fun and the eternal bond between brother and sister. Here are some quick suggestions to save some embarrassment for all the brothers around.
1.) Gift her a trip to her favourite place
Travelling is something that everyone loves and so does your sister. Choose a place which has less hassles to travel during the rainy season and is very pleasant. Some of our top peaks include travelling to Lonavala or Khandala, Ooty, Shimla, Saputara Rain Festival, Ran Utsav and more.
2.) Hand-made beauty products
Show your sister that you care for them. Non-toxic, organic and hand-made products are the talk of the town and your sister will definitely love to have it. Some of the products include bath products like hand-made soaps, hair care products etc. 
3.) Jewellery
Diamonds are forever and so is the bond between you and your sister. Surprise her with an amazing jewellery piece. A big secret – girls love earrings. Hop into your nearby jewellery store or order online – this gift definitely will be a tear-jerker.
4.) Health products
It's a Bond of a Lifetime and you want your sister to be healthy. Buy her a pack of healthy gift items that can include organic herbal tea, health and energy drinks and bars, gluten-free edibles and more.
5.) Crossloop designer products
If you are reading this, perhaps you are a millennial. Crossloop creates an amazing range of trendy Indian design based earphones, speakers and cables. Let her feel pampered with great lifestyle based electronic products by CrossLoop.
We hope we were able to help you choose your gift. If you have any suggestion, add your comments and we will be happy to add them. And if you are looking to buy great earphones and speakers, visit www.crossloop.co.in