Best Corporate Gifts for Your Employees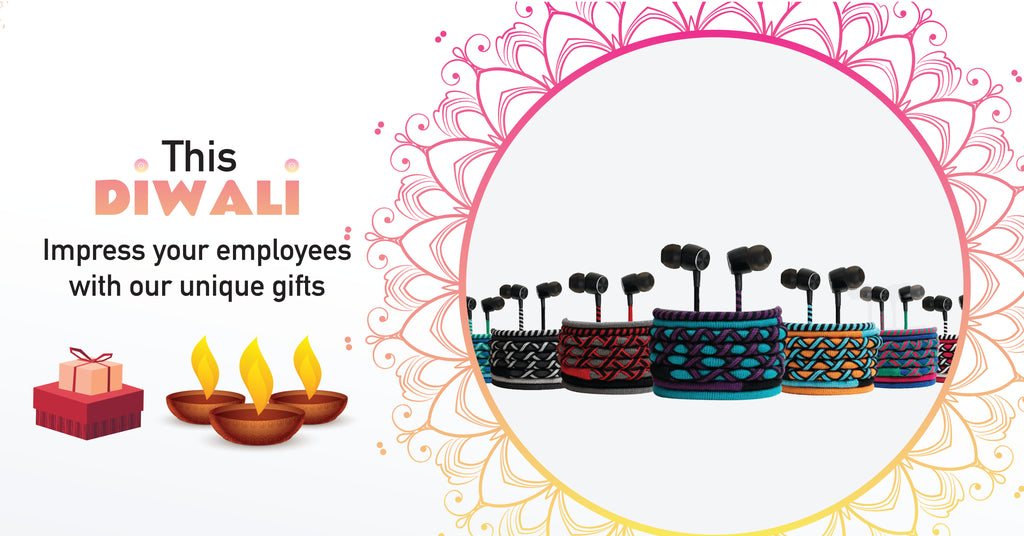 With many occasions coming close, gifting season is officially in effect. Corporate gifting is a great way to show appreciation for your employee's hard work and dedication. You want to make sure that your employees are rewarded with memorable and unique gifts. Gone are the days of simple handwritten cards, coffee mugs and empty photo frames that'll lay idle in a cupboard. Times have changed and so should your gifting habits.
Everyone loves music, in some form or the other. Why not put a smile on your
employees face by gifting them from a range of uniquely designed and innovative
products brought to you by India's first designer technology brand, 'Crossloop'. The company has many exclusive products including Bluetooth speakers, designer earphones and charging cables.

Designer Earphones

Croosloop earphones are some of the most incredible tech products that you will find in the market. The outer layer of the earphone is built using high-quality fabric which not only provides enhanced durability but also looks exceptionally stylish. Their cool and trendy braid pattern is available in many different colour variants.
Speaking of audio quality, these aren't like every other common earphone. Whether you're into hardcore metal or soft guitar music, the earphones are engineered for all kinds of tunes. The Crossloop designer earphones are perfect gifts for your employees who are crazy music lovers.
Bluetooth Speakers
Crossloop brings to you 3 uniquely designed Bluetooth speakers that are gifting options: 
● The Crossloop Volar Waterproof Bluetooth Wireless Portable Speaker is the perfect way to bring parties to life! As the name suggests, it has a waterproof design with a modern matte finish that is bound to turn heads. With a massive 12 hours of battery life and best in class bass and sound clarity, you can continue partying without any interruptions.
● Have you ever faced a situation, where you're watching a movie on your phone, but you're not able to enjoy it because of the poor sound quality? Well then the DROM Premium TWS Bluetooth Speaker is perfect for you. This unique and innovative speaker by Crossloop lets you place your phone perfectly on the speaker which provides the perfect viewing angle.
● The AKORN Wireless Waterproof Party Bluetooth Speaker is small but is actually a huge deal. Don't be fooled by the size of this speaker. It might be small, but it packs some heavy features. Waterproof, dustproof, 6 hours of battery backup, hands-free calling and a premium design that'll catch anyone's attention. What more can you ask for?
Designer Powerpro Charging Cable
Most of us have gone through the situation where our charging cables have been torn. You can say goodbye to those times. The Designer Powerpro Charging Cable has an outer layer reinforced with premium fabric making it extremely sturdy and robust. They're India's first and only designer cables with Quadbraid technology which ensures 100% tangle-free experience. As a gifting option, they're just the right since it is available in micro USB, USB type C and lighting cable.
Think no more and get your employees the gifts to see their uncontrollable smiles.
Change their simple & "Thank you" & to "THANK YOU SO MUCH! " Happy gifting!