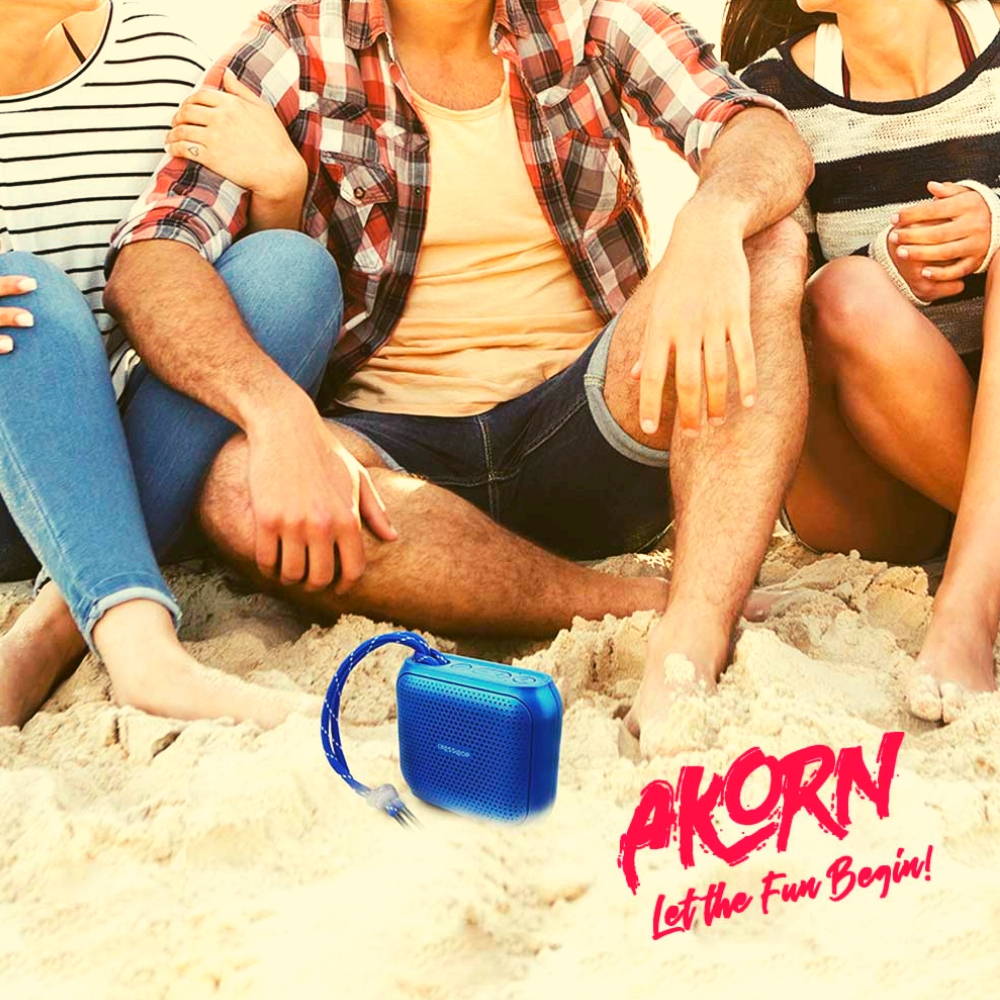 Crossloop AKORN Bluetooth speaker is small but power packed like hell! Now bring your parties to life with the sound you always wanted. And what should we say about the looks! Well, let's say it will make you the catch for the day! So go out or party inside, AKORN will not fail you :)
It's Loud! Yes it is!
Now give your music the great sound quality it deserves with High-Resolution support. Hi-Resolution give you a studio-quality sound which is better than MP3 players.

With powerful vibrating sound, AKORN brings music on the go—wherever and whenever. Home party or a Zumba class, AKORN gives you original and HD sound across all genres.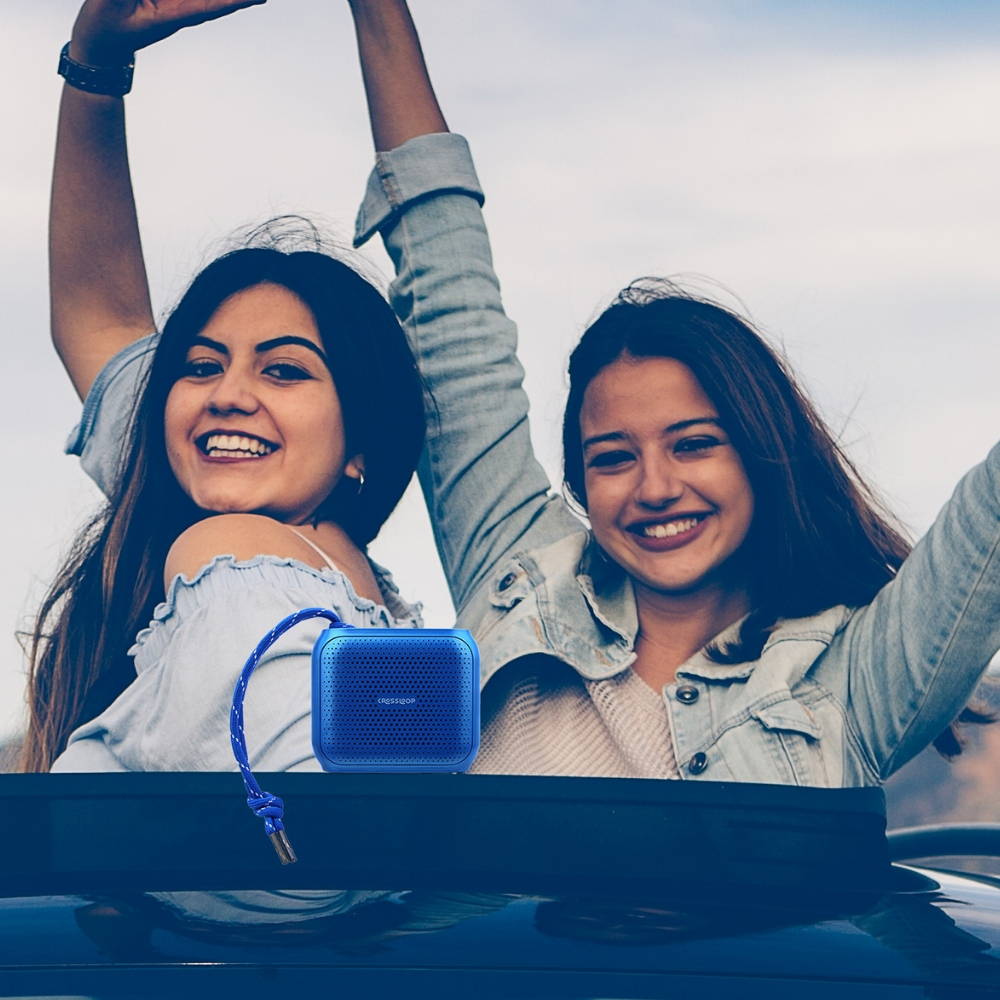 Long Lasting Battery!
Upto 6 Hours
Crossloop Premium Bluetooth Speaker is powered by rechargeable Li-battery which let you enjoy music seamlessly for upto 6 hrs on a full charge at 80% volume. With great sound quality and 6 hrs battery life, AKORN will impress you, wherever you go.
The premium look of the speaker is highlighted by its ergonomically compact build that feels great. It is very stable during high volume playback as a result. Available in vibrant blue color, AKORN provides exciting, eye-catching contrast wherever it goes and easily compliments your lifestyle.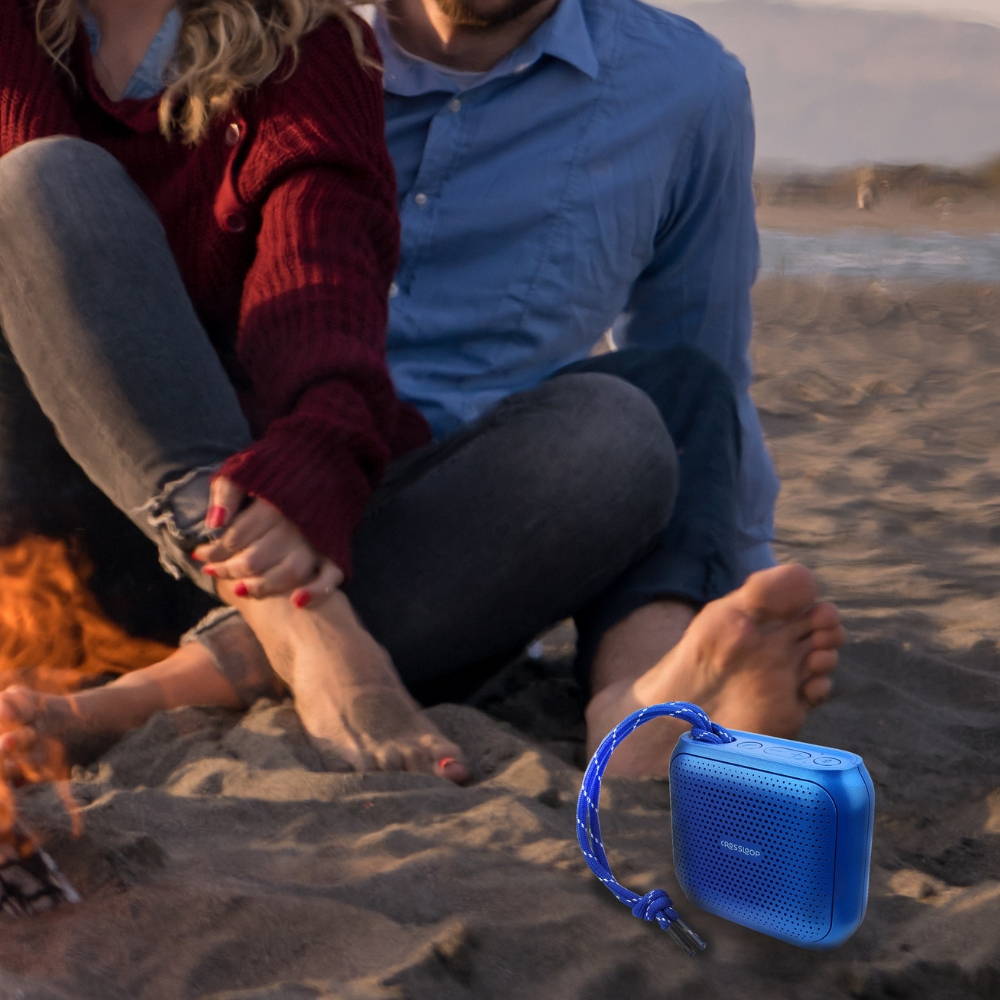 AKORN is the speaker of every fashion lover. Now you can answer your calls from speaker by just pressing phone button, long press to end the call. Control volume by pressing +/- button and change your tracks by clicking on +/- buttons and for non-Bluetooth devices you can use a 3.5mm audio cable in AUX-IN Jack.
Super Easy Multi-device Connectivity
The multiple connectivity feature make AKORN a versatile speaker that can be connected to all Bluetooth enabled devices for upto 10 meters of range. Now connect it with any Bluetooth phones or tablets to listen to your favourite songs.